Below is a small selection of websites that are designed and administered by NetMates.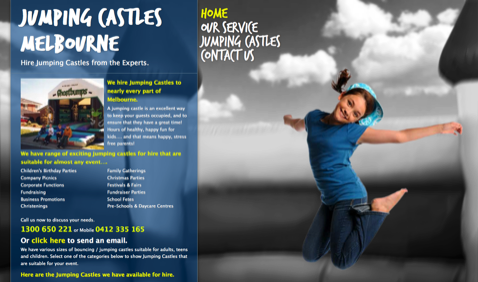 Jumping Castles Melbourne has various sizes of bouncing / jumping castles suitable for adults, teens and children.
www.jumping-castles-melbourne.com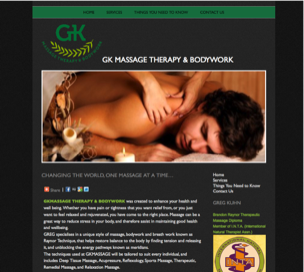 GKMASSAGE THERAPY & BODYWORK
was created to enhance your health and well being. Whether you have pain or tightness that you want relief from, or you just want to feel relaxed and rejuvenated, you have come to the right place. Massage can be a great way to reduce stress in your body, and therefore assist in maintaining good health and wellbeing.
GREG specialises in a unique style of massage, bodywork and breath work known as Raynor Technique, that helps restore balance to the body by finding tension and releasing it, and unblocking the energy pathways known as meridians.
Dave's charismatic and comic style can make your event memorable for all the right reasons. If you're looking for something fresh, new and entertaining, you need a reputable entertainer who is experienced, professional and adaptable to your needs. Whether it's an intimate gathering of 5, or a crowd of 5000.....
Brisbane Magician Dave Lord will bring that pizzazz to your event.
www.davelord.com.au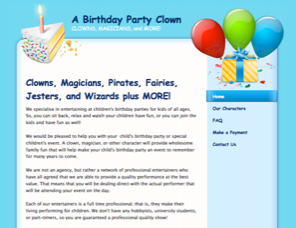 is a business which specialises in providing entertainment for children's parties and birthdays for kids of all ages. Their range of characters includes: Clowns, Magicians, Pirates, Fairies, Jesters, and Wizards plus MORE!
www.abirthdaypartyclown.com.au
is recognised as being on the leading edge of height access and safety in Queensland.
Rope Access is a manual system of providing access which, by virtue of diversity of equipment & specialised techniques, allows access to many difficult locations.
www.ropeaccesssolutions.com.au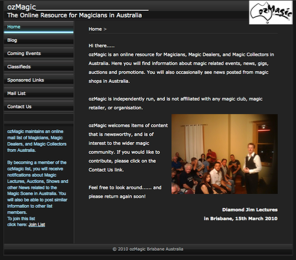 is an online resource for Magicians, Magic Dealers, and Magic Collectors in Australia. Here you will find information about magic related events, news, gigs, auctions and promotions. You will also occasionally see news posted from magic shops in Australia.
www.ozmagic.com.au.